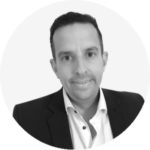 Vår passion är att inspirera och sprida kunskap om Italiens och Spaniens mattraditioner från de mer småskaliga producenterna. Råvarans genuina ursprung, den traditionella historiska smaken och böndernas varma kärlek till den egna produktionen är något vi värdesätter. Med mångfald av produkter och smaker inspirerar vi gamla som unga till nya matupplevelser!
Välkomna till oss på Passione Italiana!
Ekologiskt
Vår ambition är att erbjuda ett brett ekologiskt sortiment från våra samarbetspartners. Vi är idag stolta leverantörer av flertalet ekologiska produkter från Italien, där den italienska charken är den som främst präglar vårt ekologiska sortiment. Tillsammans med ekologiska ostar och ekologiska tillbehör som ekologisk Mostarda och ekologisk balsamvinäger, driver vi vår utveckling inom det gröna alternativet framåt. Vi arbetar ständigt med en produktförnyelse inom fler attraktiva produktgrupper inom det ekologiska matsortimentet.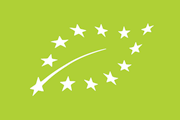 Inspiration, Kunskap & Event
Vi inspirerar er butikspersonal inom sälj & produktkunskap, vilket förhöjer butiksupplevelsen för slutkund.
Önskar ni se mer säljande inspiration kring Event & Demo i butik? Utmana gärna oss!
Instagram
This error message is only visible to WordPress admins
Error: There is no connected account for the user 4445232778.